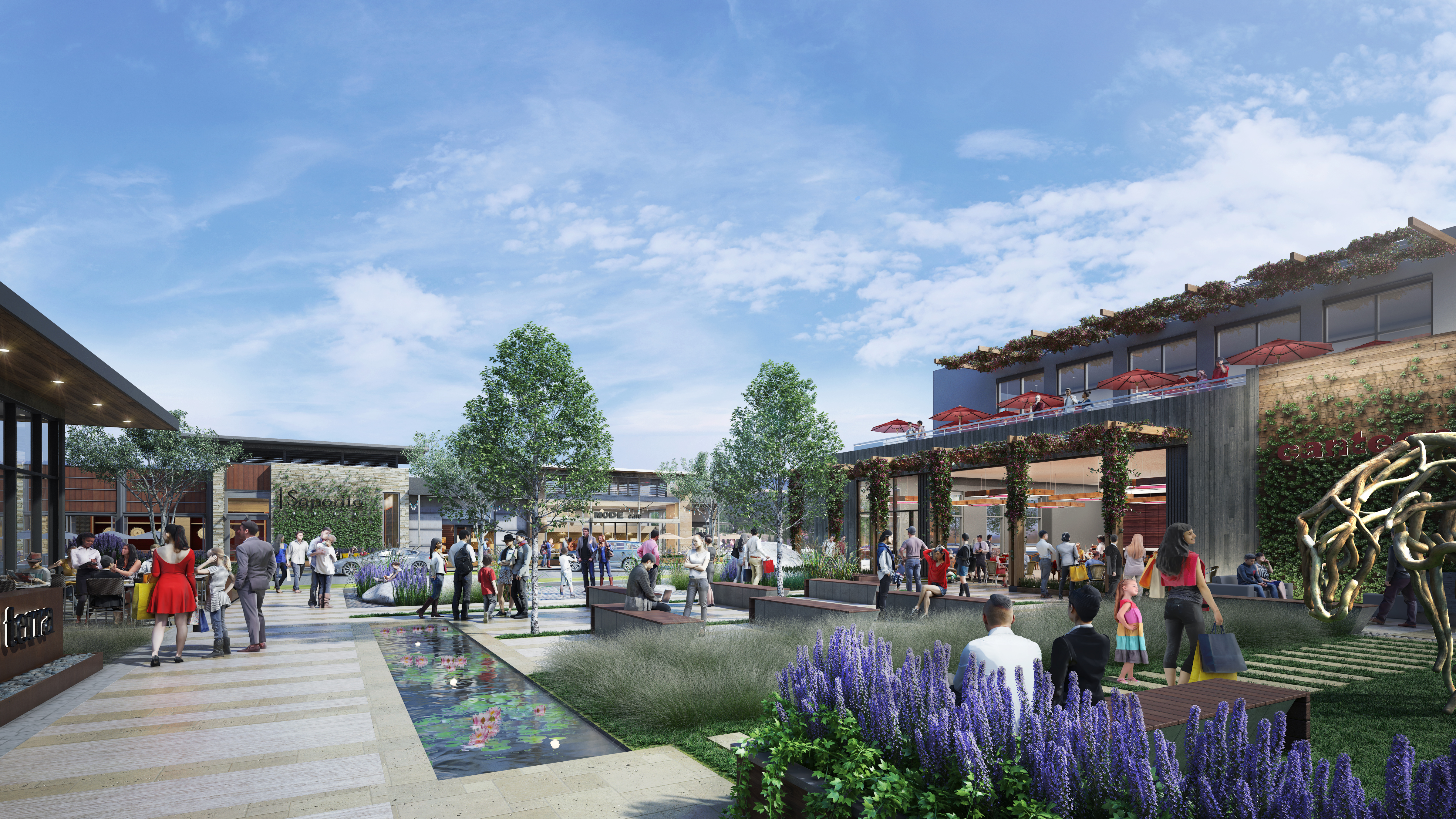 (Plano, TX) November 29, 2017 – As Starwood Retail Partners continues to transform its shopping centers into community gathering and entertainment cores, one key has been a focus on dining, particularly locally based eateries. To that end a number of properties have seen an influx of fine and quick-service dining, much of it from area entrepreneurs and chefs.
The Shops at Willow Bend in Plano, Texas, will feature a Restaurant District dominated by up to seven chef-driven dining experiences as part of its $125 million redevelopment. Already announced are Knife, a steakhouse by celebrity chef John Tesar, Mexican Bar Company, Terra Mediterranean and Whistle Britches.
"This is the time to reach out to restaurants to differentiate our projects, and really make them appeal to and reflect our centers' communities," said Michael Powers, Senior Vice President of Leasing. "We are committed to finding the best use for each property, and going local for dining really helps our projects stand out."
The focus is not just limited to major markets such as North Central Dallas; Rimrock Mall in Billings, Montana, recently opened local dining favorites Snackery's and Burgers & Such, as well as Krispy Kreme. Moctezuma's Mexican Restaurant & Tequila Bar has become a mainstay at Kitsap Mall in Silverdale, Washington, since its December 2016 debut. Cheesecake Dreamations from entrepreneur Melissa Yeater has been serving her bite-sized sweet treats at Northridge Mall in Salinas, California. Blue Back Square in West Hartford, Connecticut, saw the relocation of The Green Teahouse while opening The Cook and The Bear, the first restaurant collaboration between local James Beard award-nominee Tyler Anderson of Millwright's, and pit-barbeque master Jamie McDonald of Bear's Smokehouse.
About Encore Commercial LLC
Encore Commercial, LLC focuses on the acquisition, ownership, redevelopment and asset management of retail shopping centers, single tenant retailers, and class "A" commercial office buildings across the United States.
About The Shops at Willow Bend
The Shops at Willow Bend is located at 6121 W. Park Blvd in Plano, Texas; hours are Monday – Saturday: 10 a.m. – 9 p.m., Sunday: 12 p.m. – 6 p.m. Restaurants and department store hours may vary. Visit us online, like us on Facebook, and follow us on Twitter and Instagram.
About Starwood Retail Partners
Starwood Retail Partners is not your father's – or grandfather's – landlord. We're acquiring, redeveloping, managing, leasing, and operating the next generation of shopping centers for a new generation of shoppers: active, exciting community cores for an increasingly interconnected consumer.
Owned by Starwood Capital Group, we have grown our portfolio to 30 centers in 16 states across the United States since our founding in 2012, working with top-tier investment firms to help finance our properties, and employing the talents and skills of the most creative professionals in the business to maximize their value. We build solid relationships and partner with our retailers, and invest in innovative technologies that help our properties become more productive, our stores more exciting, and our shoppers more engaged.
We understand that ultimately, as an owner, as an employer, and as a citizen of our communities, it's not about property: it's about people.