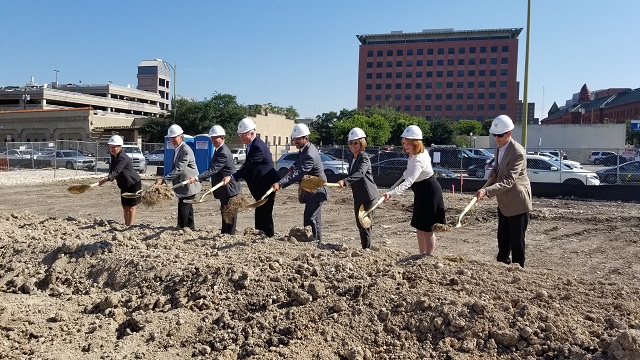 More apartments are coming to downtown San Antonio.
Encore SoFlo will open fall 2018. The $60 million luxury apartment community in the 300 block of South Flores is one of the many communities drawing families, young professionals and many others to downtown.
As City Manager Sheryl Sculley explained at the groundbreaking Wednesday, it's a goal city and county leaders have had for years.
"When we adopted this policy in 2012 we set a goal of 7,500 housing units by the year 2020 and with the addition of these more than 300 units, we're now at 84 percent of our goal," Sculley said.