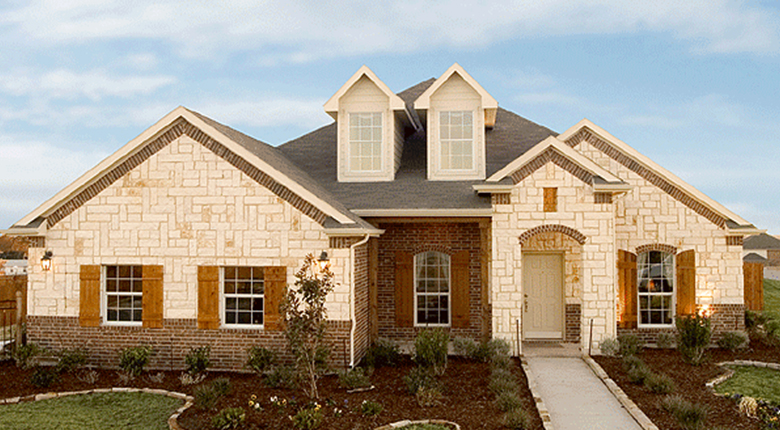 (Dallas, Texas) January 9, 2015 – Encore Land, LLC, a division of the Dallas-based Encore Enterprises, Inc., has purchased 28.88 acres of land for the development of Hillstone Estates, located just south of the intersection of FM 663 and Ashford Lane, in the City of Midlothian, Texas.
The project will bring 78 new homes to the Midlothian community. Two homebuilders have committed to build in the project, Dunhill Homes (www.dunhillhomes.com) and Endeavor Wall Homes, (www.wall.com). Home prices are expected to start from the low $200,000s.
"Midlothian is a rapidly growing community and there is an exceeding need for quality single family residential housing," said Developer Steve Donosky, President of Encore Land. "Due to high demand for houses in the highly desired Midlothian School District, we are projecting Hillstone Estates to sell out within eighteen months from initial lot delivery."
Encore Land is scheduled to begin construction in early 2015.
"We anticipate that lots will be delivered to the builder in the late summer of 2015," said Bharat Sangani, Chairman of Encore Enterprises. "This will allow both homebuilders to begin construction for home delivery during the 2015 summer selling season."
Hillstone Estates is located just 30 minutes southwest of Downtown Dallas. Midlothian has a small-town feel with the amenities one finds in larger communities, providing the perfect combination for suburban dwellers seeking a small-town lifestyle, less traffic and lower property taxes.
Matthew Bilardi of Transwestern Commercial Services handled the sale of the property.
About Encore Enterprises, Inc.       
Encore Enterprises, Inc. is a privately owned national real estate company founded in 1999 with corporate headquarters in Dallas, Texas. Encore develops, acquires, and manages hotels, multi-family communities, retail shopping centers, commercial offices, and public-private mixed use developments. For more information about Encore Enterprises, Inc., visit www.encore.bz , or call (214) 259-7000.
About Encore Land, LLC.    
Encore Land, LLC is a land investment company focused on identifying and acquiring strategic land parcels in unique locations for master planning and entitlement of commercial and residential developments. Encore Land is the newest subsidiary of Encore Enterprises and provides a strategic area of focus to newly emerging markets with long-term growth potential. For more information about Encore Land, LLC., visit www.encore.bz, or call (214) 259-7000.
<div itemprop="validIn" itemscope itemtype="http://schema.org/AdministrativeArea">
<span itemprop="name">New York</span>, <span itemprop="name">California</span>, <span itemprop="name">Florida</span>, <div itemscope itemtype="http://schema.org/Service">
<meta itemprop="serviceType" content="Commercial Real Estate" /><span itemprop="name">Commercial Real Estate</span>, <meta itemprop="serviceType" content="Investment Opportunities" /></span> <span itemprop="name">Commercial Land Investments</span> </div>