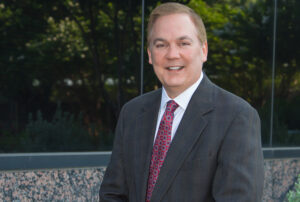 Dallas, Texas (August 31, 2015) – Dale Doerhoff has been named President of Encore Restaurants, LLC. Mr. Doerhoff oversees all operations, development and brand assessments of the Restaurants division including the company's current portfolio of 12 properties including 4 International House of Pancakes restaurants and 8 Five Guys Burgers and Fries restaurants. Mr. Doerhoff's duties include assessing new brand concepts, development and overall financial and operational performance.
"Dale brings a wealth of knowledge and experience to the Restaurants team," said Patrick Barber, President and CEO of Encore Enterprises. "His extensive expertise in multi-unit F&B operations management, and focus on business growth aligns perfectly with the vision of Encore Restaurants, and to a larger extent that of Encore Enterprises."
As the former Vice President of Operations and Development of Studio Movie Grill, Mr. Doerhoff led a team of over 3,500 employees and was responsible for the design, development, budgets, and contract negotiations of all new stores. Under his leadership, Mr. Doerhoff's annual revenue and theater locations grew four fold.
About Encore Enterprises, Inc. – Encore Enterprises, Inc. is a privately owned national real estate company founded in 1999 with corporate headquarters in Dallas, Texas. Encore develops, acquires, and manages hotels, multi-family communities, retail shopping centers, commercial offices, and public-private mixed use developments.
About Encore Restaurants, LLC – Encore Restaurants, LLC. develops, owns and manages specific territories of various Full Dining, Fast Casual, and Quick Serve concepts across the United States. For information regarding future development locations, contact Stacey Barber at 228-547-0293.
New York
,
Florida
,
Texas
,
Commercial Client Investments
,
Retail Investment Opportunities
Amy Upton
2018-07-25T15:51:09-05:00
Share This Story, Choose Your Platform!