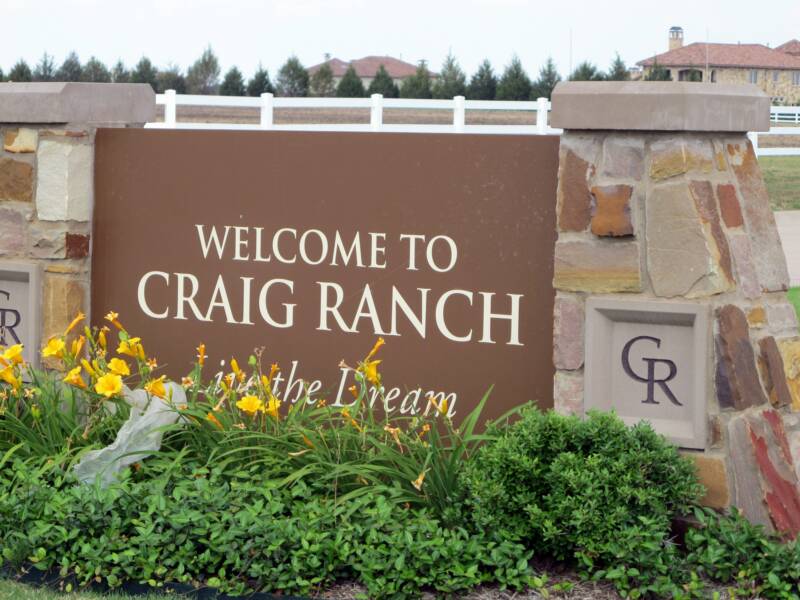 (Dallas, Texas) August 18, 2015 – Encore Retail, LLC, a subsidiary of Dallas-based Encore Enterprises, Inc., has announced that the anchor of their latest development, Marketplace at Craig Ranch, will be Walmart Neighborhood Market. The 20-acre Class A neighborhood retail center will offer grocery, medical services, and retail to residents of the master planned community of Craig Ranch. The development is be located at the city limit lines of McKinney and Frisco, Texas, at the northeast intersection of Custer and Stacy Roads.
"We are excited about the growth and progress of our project in the growing community of Craig Ranch," said Nicholas Barber, President of Encore Retail. "There are several home builders that are underway building more than 1,434 additional homes and 3,000 apartment units to meet residential growth demands in the area. Marketplace at Craig Ranch is situated in this growing area and will serve as a cornerstone for the community."
The city of McKinney has been ranked as the number one best place to live in America and has placed in the top five for the past five years, according to Money Magazine. The city has also been named one of the top ten places to move to by Forbes magazine.
"It gives us great pleasure to be working on an other project with such an internationally renowned retailer," said Bharat Sangani, Chairman of Encore Enterprises. "The Walmart brand operates in five continents and is known for its commitment to providing quality products at affordable prices. Brining such a quality grocery operator will provide an excellent service to the residents of Craig Ranch."
Brandon Harris, and Tey Tiner, of CBRE/UCR have the leasing assignment for this development and represented the landlord in this transaction.
About Encore Retail, LLC
Encore Retail, LLC is a privately held commercial real estate company focused on the acquisition, ownership, development, redevelopment and management of retail shopping centers throughout the United States. For more information, contact Encore Retail, LLC or call (214) 259-7000.
About Encore Enterprises, Inc.
Encore Enterprises, Inc. is a privately owned national real estate investment company founded in 1999 with corporate headquarters in Dallas, Texas. Encore develops, acquires, and manages hotels, multi-family communities, retail shopping centers, commercial offices, and restaurants. For more information visit encore.bz or call (214) 259-7000.
New York
,
California
,
Texas
,
Commercial Property Investment
,
Retail Investment Opportunities
Amy Upton
2018-07-25T15:50:03-05:00