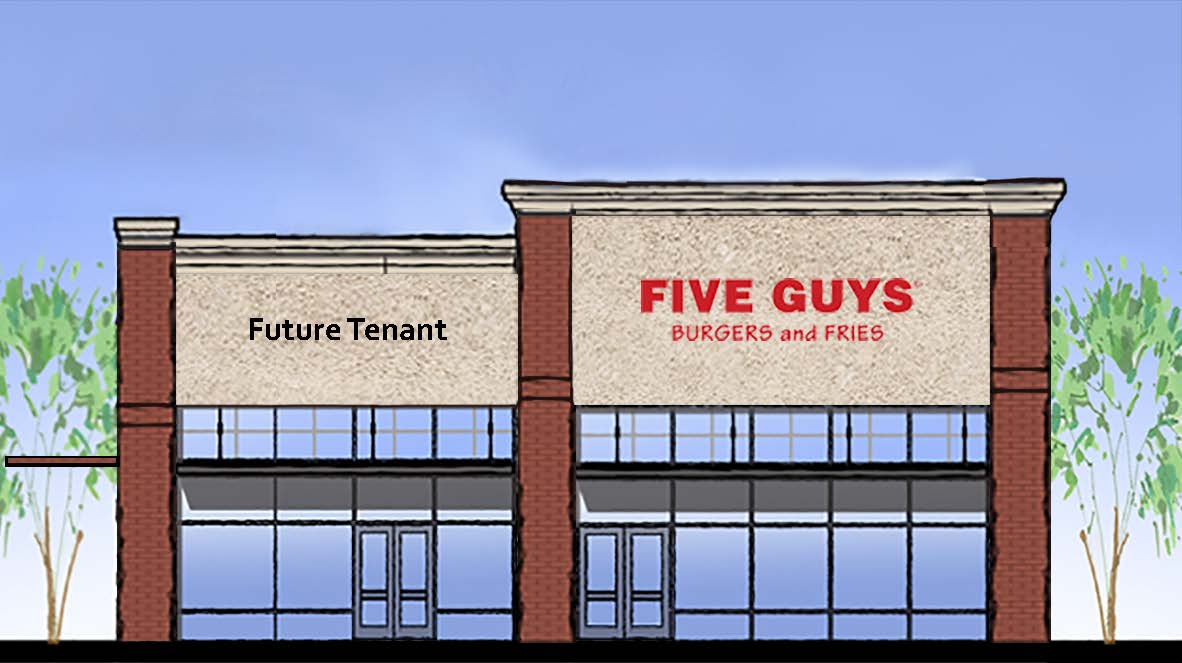 (Dallas, TX) September 5, 2017 – Encore Commercial, LLC, a subsidiary of Dallas-based commercial real estate firm, Encore Enterprises Inc., has broken ground on a multi-tenant retail center, located in Ardmore, Oklahoma. Acquired in July 2017, the site is favorably located in close proximity to Interstate 35, and is anchored by Stage, Ross, and Petco. A space of 1,860 square feet with an option for a drive-thru is currently available, lending itself to many possibilities.
"Our goal is to usher in a new development that will be beneficial to the area," stated Bharat Sangani, Chairman of Encore Enterprises.
Owned by Encore Restaurants, LLC, another division of Encore Enterprises, a Five Guys Burgers and Fries® restaurant will adjoin the available space, occupying 2,400 SF. This location will be Encore Restaurants' 12th Five Guys in the state of Oklahoma and its 42nd location in the U.S, with other locations existing in California and Colorado.
"We project the Ardmore Five Guys will open in mid-December 2017 and will create approximately 40 to 50 new jobs in the area, something we are quite excited about." said Dale Doerhoff, President of Encore Restaurants.
Located in south-central Oklahoma, Ardmore is considered to be a gateway city, greeting numerous vacationers and traveling businesspeople alike with its textbook small-town charm. Ardmore is a lively community of about 25,000 people and is also one of the primary centers for business and trade in the region.
"We are pleased with this new development," said Nicholas Barber, President of Encore Commercial, LLC. "We expect that Ardmore Commons will be a valuable addition for both nearby residents and travelers passing through."
About Encore Commercial, LLC.
Encore Commercial, LLC focuses on the acquisition, ownership, redevelopment and asset management of retail shopping centers, single tenant retailers, and Class A commercial office buildings across the United States. For more information visit www.encore.bz/commercial.
About Encore Enterprises, Inc.
Encore Enterprises, Inc. is a national real estate company with corporate headquarters in Dallas, Texas. Encore develops, acquires, and manages hotels, multi-family communities, retail shopping centers, commercial offices, and restaurants. For more information about Encore Enterprises, visit www.encore.bz.